This is NOT a sponsored post, this is just a personal experience. 
Such a beautiful day in Denver, Colorado today!  I have not had the opportunity to be at the Denver Zoo for a couple of years.  They have certainly made some BIG changes!  They have the same great Feline areas that have always been popular.  The zebra viewing was wonderful as the zebras are in a prime location as you walk toward the Feline house area.  
The Polar Bear did not feel like swimming this afternoon, but he did walk back and forth and eventually settle down in a spot where we could all see him! The kids always love to see how tall they are compared to him.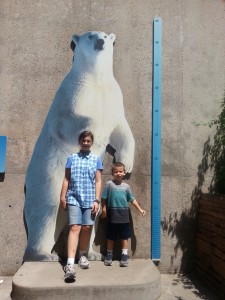 The Sea Lion show was pretty fun, sorry I don't have any photos, but my son thought it was absolutely "Amazing that Sea Lion Nick can understand what that zoo keeper was telling him what to do!"    If you can spend some time in the Tropical Discovery Building, it is well worth it! All the kids enjoyed the amazing variety of animals and fish you can find here.  Take your time, and search for the hidden creatures! We wish we could have seen more elephants, maybe it was just not a good day to see them? We had to go inside their enclosure to see them. So, while their habitat at the zoo is amazing…we really just wanted to see the elephants…so, here is what we saw.  I hope to return again soon and find more elephants enjoying their amazing habitat that the Denver Zoo has created!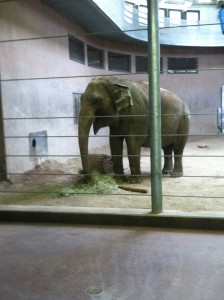 Truly found the Clouded Leopard Clubs fascinating!  They entertained us as they played and they were a joy to watch! Pictures were blurred….so sorry friends!  You will just have to visit the zoo to see them!  GO to the web site first to find out more information!  http://www.denverzoo.org/