Wow! I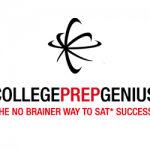 wish I had begun this journey back years ago with my two in high school now. Isn't it true that our eldest is our "guinea pig!" So sorry girl! However, thanks to College Prep Genius she has an advantage that I think will serve her well!  We met Jean Burke a few years ago at a home school conference.  I thought I did not need her product yet…boy was I wrong!  Start as early as you can! In her book,  HIGHSCHOOL PREP GENIUS: AN ACADEMIC GUIDE TO EXCELLENCE, she gives tips you can use as early as 4th grade!   I encourage you to purchase this for your student and read through it yourself. Then, help them along the way!
     Mrs. Jean Burke has been such an encouragement to our family. She took time to explain her program to us!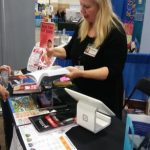 My two high school students are working through her program. My eldest is the first "test subject." She took the pre-test available through the program. She timed herself as Jean directed and we scored the test.  We printed the downloads and are working through the videos now.
We used the App by the College Board found here.  This app has been very helpful. We used it to quickly score the SAT practice test. You have to have VERY good lighting for the test to score easily.  Also, make sure your student follows the directions to fill in the circles completely and dark or the app will have to ask you to double check those that are not done well.
So, my question is…do I share the scores with the public or not?  This is a student who does very well in school overall, she studies hard, she participates in class, she is active in our community and a well-rounded young lady.  I do not want to have her insecure over her test scores…so, what do I do?  She agreed I can post her PRACTICE test scores, but I will wait until after she takes a 2nd test! Just so that you can see the comparisons.   The way College Prep Genius works is that you take the practice test before you do any of the program, then you take it again after you have worked through the program.  We will have her take another practice test the end of May.  She took the practice test in March.  She did not start College Prep Genius program until May 1st. So, we will encourage her to show the progression of her scores about every 4 weeks of the program. She is taking an actual SAT June 2, 2018.
We will update as she continues her work.