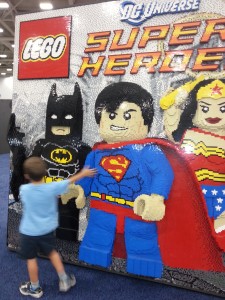 Click the name and date for your city to find out more information!   WE LOVE all things LEGO®!   Please share with friends and plan to purchase your pre-sale tickets as soon as available.  Baltimore, that's  today, September 22, 2017!  The rest of you….get your tickets today!  ITS IS getting closer!
Sept 23-24
DATE AND TIME
Sat, Sept 23, 2017, 9:00 AM –
Sun, Sept 24, 2017, 6:00 PM
LOCATION:
Sacramento Convention Center
1400 J St
Sacramento, CA 95814
Baltimore November 4-5 , 2017
Brick Fest Live LEGO Fan Experience
Maryland State Fairgrounds November 4th – 5th, 2017
 Here is some more information from the organizers for your enjoyment!
MY READERS SAVE! Save $3 off tickets with promo code USFGTHREE
Enjoy an amazing LEGO® world where you can marvel at giant creations and even build some of your own.
The Brick Fest Live LEGO®Fan Experience provides a venue for LEGO® lovers of all sizes to celebrate, build new creations, and see some truly mind-blowing LEGO® sculptures to help set the imagination free.
Attractions Include:
The Brick Show Experience: Meet popular YouTube LEGO show hosts from The Brick Show and be featured on in an upcoming video.
Brick Fest Derby: Build and race your custom built LEGO® derby car down one of our 35-foot long timed tracks!
Collaborative Building Activities: Contribute to large-scale mystery floor mosaic.
Inspiration Stations: Add to existing LEGO®cities and make them your own by building custom creations.
Video Game Arena: Have a favorite LEGO® video game? Come challenge your family or make new friends in the Brick Fest Gaming Arena playing your favorite LEGO®title head to head.
Mini Golf: A miniature golf course built to inspire! Take your game to the next level on the Brick-Links.
Brick Fest Theater Trivia & Entertainment: Participate in LEGO® trivia all while taking a break from what will be an overwhelming amount of awesome!
Mosaics: Using a colorful variety of LEGO® bricks, build a piece of art to proudly display for other attendees.
Shopping: Find new, vintage, rare, and custom LEGO sets and merchandise from one of the many merchants in attendance.
MY READERS SAVE! Save $3 off tickets with promo code USFGTHREE
Additional Information: