Dinosaur National Park ~ Teen girl musings
When at Dinosaur National Park I was one of the more skeptical ones when it came to "Exciting place to visit!" However, in the long run, it was quite enjoyable. Grandparents drove up from Denver to go with us too! When we first arrived, I was NOT impressed with the heat. However, the view from the canyons and the river made me forget the heat instantly!
Views Were AMAZING!
See if  you notice when you go to visit!  The bridge at the entrance of the visitor center was made from what?   Find out when you arrive!  It is pretty interesting!
We we walked inside, the drawing of the dinosaurs on the wall drew my attention!   My particular favorite was of a long neck dinosaur that said, "This is Dave, Dave likes plants." Then, there was the name and age of the artist on the page.  (This is the only Dave the dinosaur I found on Amazon…its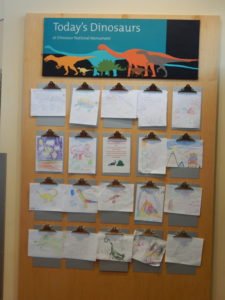 for your pet!) Many children can draw a dinosaur and leave it here on this display wall!
After I got over the excitement of "Dave," we moved on.
Next, we took a bus trip!  They dropped us off at OLD DIG SITE
which now has a building built around it for its protection and preservation. I must say I was very surprised as I had never seen anything like this before!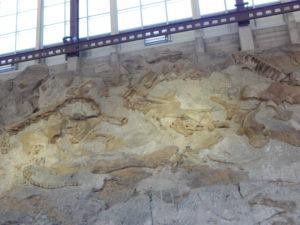 I was startled at how interested I became at that moment. ( teenage girls don't tend to get interested in Dinosaur bones do they?!?!)  Dinosaur things for girls can be found here!  Check it out! This is SO cute!
The whole entire side of the mountain was covered in dinosaur bones! To see that many dinosaur bones in one place was truly amazing! Park rangers(here is a book with REAL park ranger stories!) discuss the bones and how they were discovered and how they have been preserved.  This was one of my favorite things. (So, when you get to go, listen to the rangers, they are very interesting!)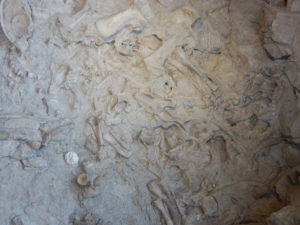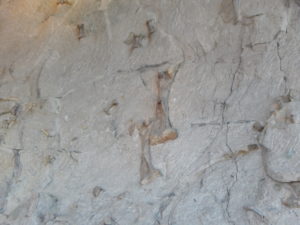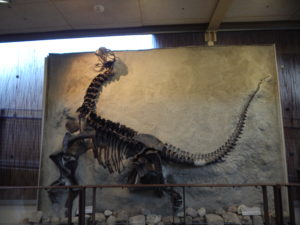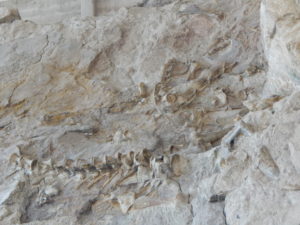 Petroglyphs
After we finished up at the dinosaur bones, we drove around to find the Petroglyphs. (Here is a link to an inexpensive field guide to those amazing drawings!) Those drawings peaked my interest as well and the overall Historical value of the Dinosaur National Park was the best part for me!  I hope you can go someday too! 
07
By: S-Bear Teenager
"I don't know if I told you, but my mom made us take this LONG tedious road trip last summer….these are my "musings" about each stop she made us take….I just wanted to GET to my cousins up North, but she insisted we see all these Scientific, Historical, Scenic places on the way!"    2016 National Park Road Trip!
*All photos belong to S-Bear teenager, please do not copy and share without acknowledging her blog posts and sharing the links!  Thanks so much!*
*All Amazon links are affiliate links, thanks for supporting our family in our educational travels!