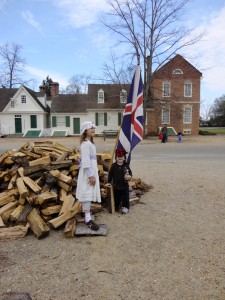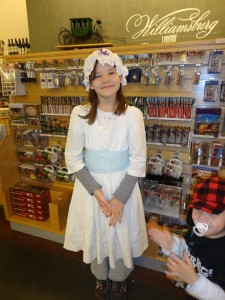 Our visit to Visiting Williamsburg Virginia during  the "off" season was tons of fun!  We went to visit in January and had a wonderful time!  The streets were NOT crowded and we had time to visit with each character and activity without fighting the crowds.  Now, the activities are fewer during this time of year, but it was still very educational and a highlight for us was that my son loved George Washington and he was so excited when he was able to meet him!
We learned how to weave baskets, repair shoes, make the leather for the shoes, chop wood, and work in the garden!
In case your wondering, it WAS worth the cost of renting costumes!   It was tons of fun for my girls to "act" as if they were living in Williamsburg.
Staying in Williamsburg during the "off "season can save you money.
Try it out anytime of year, always educational!