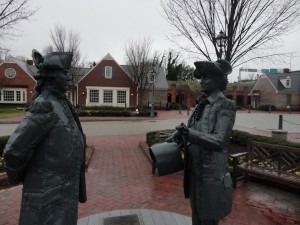 If you ever disagree with something I write, and you feel you need to let me know, please do so kindly and with much thought so as not to damage your testimony or the name of Christ if you say you are a Christian.  If you are not a Christian, I welcome your comments as well as I am a TRUE believer in Freedom in our country.
 ***However, if you use words or expressions which are considered unethical, inappropriate, unkind or rude, I will delete or not allow your comment.  My children as well as others children may be reading your comments, please sensor yourself so I don't have to.
One last thing, please do not copy any photos from my page without permission.  First of all, some of the photos are used with permission from the companies or locations I am blogging for and about, and second of all, the other photos belong to our family.  Thanks!
Enjoy reading and please comment!  (I am tired of spam and trash!)
Michelle
P.S.   Recently decided to blog, for two reasons!  One is the fact that I LOVE to talk and write, and also so that I can become a "paid blogger."   So, although I will be writing about MANY places that DO NOT pay me in any way, there will be some places that I will receive products or services for in exchange for my blogging.
So, PLEASE share my page so I can visit more exciting places to share with you!